This video impacted me so much when I first saw it that I'm asking you to PLEASE SHARE and comment if it has an effect on you as well. ===>>
Growing up I always considered myself to be a shy or introverted individual.   I avoided any limelight outside of my comfort zone and took the back seat approach in most everything I did.   It wasn't until a few years ago I started to recognize how inspiring, talented, and extraordinary I am only after some hard looks at discovering my truth and being diligent in cultivating positive things into my life.  Check out this profound video that woke me up……..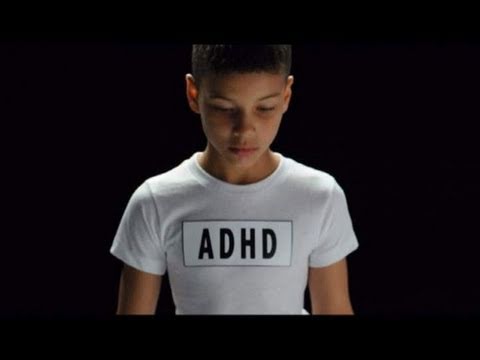 By today's standards I would have been known not as a mere introverted person, but diagnosed as having "avoidant personality disorder".  It seems we are given so many labels early in our lives, especially today, that we take as truth and then medicate our emotions based on the recommendations of the medical community.  Instead of seeing these mental and emotional issues for what and why they came to be, too many doctors, parents, & outsiders see a broken and dysfunctional human intellect thus involving drugs to "solve" their life struggles.
There is huge power in words.   Take inventory of your thoughts and conversation and you may witness yourself verbalizing the negative labels in your every day life and watch them carry out just like you imagined–negative!  Look at your obstinate kids or similar attitudes around you in a public atmosphere and you may judge their temperament irrationally.  Instead of viewing their behavior as a dysfunction of who they are, consider that their life challenges, backgrounds, physical limitations, and past experiences have molded them to a large degree.   When we push a pill on them or ourselves rather than face them we then get to battle a whole new set of frustrations associated with covering up the issue and deal with side effects.  Although I am not a big believer in psychotherapy as it seems to allow individuals to remain in their pattern of victimization, I do believe in therapies that will enable you to surface the frustration, create a plan to overcome them, and with the help of your Creator begin the process of growth by eliminating the pain and struggle.  The more pain and struggle we experience, the more medication seems to be dished out to mask the symptoms and signs that there is something amiss needing to be remedied in your life whether spiritual, emotional, or mental.
"Despite decades of trying to prove mental disorders are biological brain conditions, due to chemical imbalances or genetic factors, psychiatry has failed to prove  even one of their hundreds of so-called mental disorders is due to a faulty or "chemically imbalanced" brain. ………… There are no tests in existence that can prove mental "disorders" are medical conditions.  Psychiatric diagnosis is based solely on opinion based on a checklist of behaviors." —CCHRINT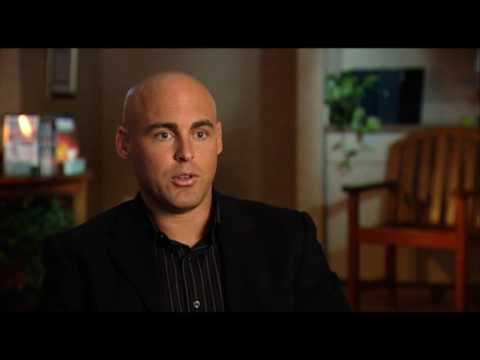 Have you ever known someone with so much going on in their life that taking the time to look heavily into their internal beliefs and core frustrations of themselves and/or children is just  too complicated?  I have heard many stories where the once spirited, curious, & rambunctious typical little boy or girl was medicated after a mental diagnosis because the parents and/or doctor didn't know of any other avenue to heal the frustration they dealt with.   For many, this method proved to "cure" the problem by disconnecting their personality to some degree to become more calm, collect, relaxed, and supposedly focused and happy.  One of the most common side effects of medicating these mental issues is depersonalization aka lack of personality.
When Christopher Lane, author of Shyness: How Normal Behaviour Became a Sickness, quoted a psychoanalyst saying "We used to have a word for sufferers of ADHD; we called them boys", he probably did not expect it to become the most famous line of his book.

Lane's point was more general, about how personality traits that were once tolerated and even celebrated are now treated as disorders.

What was once introversion is now "avoidant personality disorder", nervousness is "social anxiety disorder" (SAD) or dating anxiety disorder (DAD) and so on. It's not that these disorders don't exist, says Lane, a Guggenheim fellow studying the ethics of psychopharmacology, but that our definitions are so broad that the entire mysterious subconscious is reduced to chemical balance, and any deviation looks like disease.

Why, he asks, is ADHD so commonly diagnosed in boys? Is it new behaviour? Or just a new attitude to that behaviour?
Ritalin is prescribed to 6 million children with ADHD every year and like all drugs comes with a long list of side effects including nervousness, nausea, dizziness, drowsiness, insomnia, joint pains, headaches, increased blood pressure, fever, rapid heartbeat, abdominal pain, and psychosis. (The US produces & consumes 85% of the world's production of Ritalin)

Common and well-documented side effects of psychiatric drugs include mania, psychosis, hallucinations, depersonalization, suicidal ideation, heart attack, stroke and sudden death.

Not only that, but The US Food and Drug Administration admits that probably one to ten percent of all the adverse drug effects are actually reported by patients or physicians. --CCHRINT
I feel there are answers to everything in life, but finding them requires time and effort. Unfortunately, criteria to get psychotropic medication doesn't take much.    Anything you say that is not in harmony with what is deemed as usual behavior has the potential of becoming an illness in the eyes of medicine therefore leaving the door wide open to means of medicating emotional disruptions.   My challenge to all is to search out ways of dealing with these behaviors if nothing else in conjunction to the prescribed medication.   Here are a few ideas of my own I found to be highly effective and most assuredly bring more peace and a better sense of self by experimenting with:
PRAYER–I am a big believer that when life is painful and disruptive in any way praying for opportunities for resolve is the first course of action.  Inspiration comes to those who humbly ask for answers to any and all of lifes challenges.
ESSENTIAL OILS!!! -Essential oils contain naturally occurring chemical constituents that can pass through the blood brain barrier and have amazingly positive effects emotionally and mentally.  Brigham Young University did a test study on children ages 6-14 years of age diagnosed with symptoms of ADD/ADHD with 18  control subjects having a placebo while 16 subjects breathed in (aromatherapy)  essential oils of vetiver, cedarwood, & lavender three times in a day and were tested by means of EEG.  The essential oils showed a 34% decrease in signs of ADD/ADHD in the vetiver, 24% decrease in the cedarwood, and 17% decrease in the lavender with no side effects.  Recently, Dr. Terry Friedman MD, did a 2 year study of children between the ages of 6 and 12 years old trying to identify essential oils useful in the treatment of ADD and ADHD. Vetiver was shown to be highly successful with 100% of the subjects over a 30 day period when the children felt "scatter brained". Dr. Friedman used an inhalation method also.These studies were not even done with

CPTGrade essential oils from DoTerra

. You can imagine how even more powerful an outcome this would have been with the most potent essential oils in the world produced by DoTerra.  The right essential oil can assist greatly in relieving stress, anxiety, fear, depression, anger, hyperactivity, agitation, and other symptoms of psychiatric disorders.  They invoke  calm, peace, serenity, and even joyful thought processes.  Click below to find out more about how to stock your cabinet with essential oils to affect matters of the mind.
READ!–Educate yourself with self help books and parenting resources to help guide you to success of self and family====>see the book wheel=====>
CLEAN DIET–Eating sugary and processed foods weigh huge on your emotional & mental welfare.   Be aware of what you or your child is eating and eat as whole, live foods as much as possible.
THERAPY–There is a vast array of energy therapies that have the potential to tap into portions of the subconscious mind that harbor negative stories and connotations to life. Psychologists and psychiatrists, unsurprisingly, take a much more limited view of the capabilities of the unconscious.  Studies suggests that the subconscious mind processes about 400 billion bits of information per second and the impulses travel at a speed of up to 100,000 mph! Compare this to your conscious mind, which processes only about 2,000 bits of information per second and its impulses travel only at 100-150 mph.
My heart goes out to all those who suffer from this kind of psychological stress.  I am much more aware of how I label myself and my kids.  I realize now that all the times I thought and/or verbalized to my daughter how "distracted" she always is and how frustrating it is for me  it just made things worse and the distraction got more intense and even more frustrating when we battled over it.  I choose to make a special effort to hold her in the light of focus, attention, and intelligence.  What a difference this past few days have made!  If I were to label myself as anything it would have to be a DJ or "DoTerra Junkie".   Essential oils have proven to be powerful healers for all facets of our life.  Our family is truly grateful that these products have entered into our lives to put in our tool belt to experience success and joy.  Choose now to incorporate this mode of healing into the lives of your children.
This was fascinating to research and I would appreciate any thoughts or comments on both sides of the spectrum.   Here's to joyful and pleasant family living.  Loves to all!
Become Part Of The Health Revolution To Achieve Health, Wealth, & Wholeness Using Essential Oils. Click Here To Discover How To Partner With Me To Generate A Substantial Income By Helping Yourself & Others Heal Naturally!
Yours In Wholeness,

A FREE eBook And AudioBook on essential oils is also available immediately when you sign up below. My gift to you! Have a beautiful day.
Disclaimer Notice: The information contained in this announcement is intended for educational purposes only and is not meant to substitute for medical care or to prescribe treatment for any specific health condition.